The Grand Duchy of Luxembourg is a crossroads of some 170 nationalities. Multinationals and European institutions make it one of the beating hearts of the continent. From the fortified summits of the old town to the high-rising towers of Kirchberg, the capital's skyline alternates between tradition and modernity. Its economic, political and social stability, its prolific financial activity, its dukely heritage, its cultural scene and its high-end restaurants and boutiques all come together to give the city its unique charm. This urban melting pot is also an exclusive gateway to the country's verdant cantons: cycling in the valleys of the Ardennes, exploring vineyards in the Moselle region, and hiking in the Guttland. A one-of-a-kind destination. 
The real estate market : A steady increase
Prices have steadily increased over the last 25 years (+4.5% on average) with an acceleration since 2019. Today they have reached an average of €11,523 per sq.m in Luxembourg City (city centre and 24 surrounding districts) with notable differences depending on location.  Outside the city centre, Kirchberg business district, residential and luxurious Belair, and the green plateau of Limpertsberg are in high demand. Houses reach peak prices here (over €2 million across the municipality as a whole).
Our advice
You don't need to move to the city centre to make the most of its advantages as it is easily accessible from all the surrounding districts.
Why not opt for 100 sq.m (1,076 sq ft) in Belair? Properties in this peaceful neighbourhood are a sound investment.
Recommendations
Reconstruction works are under way in the less popular areas of Hollerich, with a vast array of cultural activities, and around the train station, filled with Haussmannian buildings. Great deals for buyers with a vision. Contact us for further information. Recommends Jean Christophe Viguier, Manager BARNES Luxembourg.
Michelin-starred chefs, art collectors, œnologists and luxury brands: they all converge in Luxembourg, the European crossroads par excellence.
Art of living
Michelin-starred chefs, art collectors, œnologists and luxury brands: they all converge in Luxembourg, the European crossroads par excellence.
The hottest reservation in town
Genaveh Chocolatier
@Facebook Genaveh
Treat yourself to a little gourmet pleasure? That's what the Luxembourg-based artisanal chocolate house Genaveh, founded in 2005, offers on a silver platter. Its emblematic product? Its delicious chocolate candies available in more than 80 varieties. Succulent.
52 A Rue de Koerich, 8437 Steinfort, Luxembourg
Restaurant La Cristallerie
@Facebook La Cristallerie
In a warm "Grand siècle" atmosphere, this restaurant, masterfully managed by Chef Fabrice Salvador, gives pride of place to rare products and creativity, between a taste experience and gastronomic haute couture. The Palamos prawns in crudo or the Rhubarb Soufflé & elderflower ice cream are all yours. Great class!
18 Pl. d'Armes, 1136 Luxembourg
La Distillerie
@chateaudebourglinster
At the heart of a historical château, René Mathieu's modern and meticulous cuisine transcends plants. A Michelin-starred vegetable-based restaurant where guests can live like princes (and princesses).
8 rue du Château, 6162 Junglinste
Clairefontaine
@restaurantclairefontaine
An abundant wine list and a balanced surf and turf menu are the hallmarks of this Michelin-starred restaurant on the charming Place Clairefontaine;
9 place de Clairefontaine, 1341 Luxembourg
Culture
"The Family of Man" at the Château de Clervaux
@visit_clervaux
This 12th-century château is hosting the prestigious photo exhibition "The Family of Man", originally organised by Luxembourg-born artist Edward Steichen at MoMa.
B.P. 31, L-9701 Clervaux
Shopping
Optique Moitzheim
@goldandwood
Open for more than a century, this optician's is the place to find invaluable glasses in rare woods by Gold & Wood, Luxembourg's master eyepiece craftsman. A trusted reference.
9 rue Philippe II, Luxembourg
Smets Flagship
@smets
A concept store showcasing its avant-garde vision over 3,000 sq.m (32,290 sq ft). Balloon Dogs by Jeff Koons in a limited series, natural skincare and luxury ready-to-wear, get ready to be blown away by this free-spirited space.
262 route d'Arlon, 8010 Strassen
Maison Lucien Schweitzer
@lucienschweitzer
Finely woven brocades, polychrome wallpaper, electric furnishings and dazzling lamps can all be found at the Lucien Schweitzer interior design store.
16a avenue de la Liberté, L-1930 Luxembourg
Home tailoring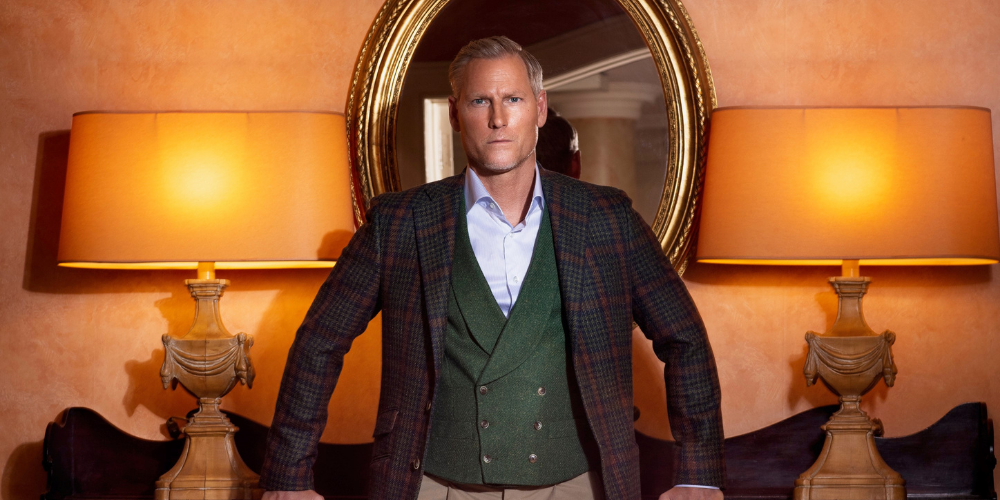 @Home Tailoring
Tailor Edmond Wirth stocks a wide range of fabrics (Ariston, Loro Piana, Holland & Sherry, Vitale Barberis Canonico, Ermenegildo Zegna, Thomas Mason, etc.) for men's custom suits, jackets, trousers, shoes and shirts. By appointment only from Monday to Saturday.
Home Tailoring, 10 Avenue Porte Neuve (4e étage), L-2227 Luxembourg
Voir cette page en Français